Lessons and Educational Product
Academic art tradition to the next generation.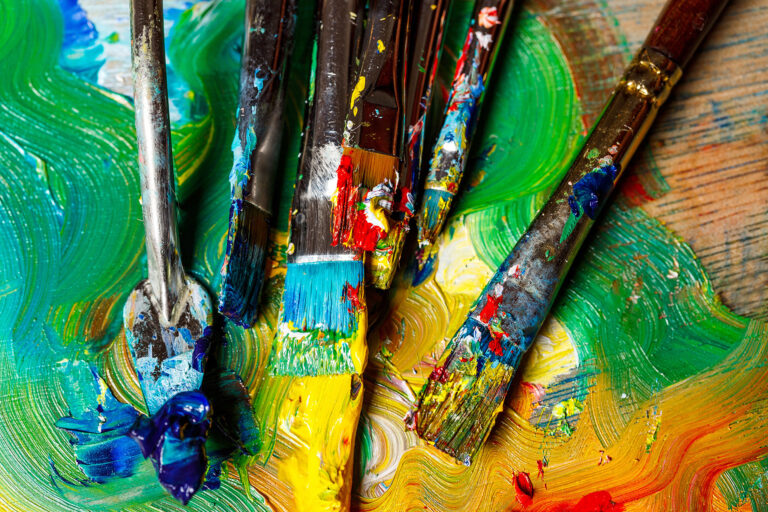 The classes are practical, they will allow you to achieve artistic excellence, however, they are not limited to teaching you the workshop and the craft only. First of all, you will develop your artistic sensitivity.
Creative lessons/workshop
If you like to draw or paint, if you would like to develop your skills in creating 3 D and 2 D objects, if you want to learn about different art techniques and learn how to move in many disciplines of art expression, you are in the right place. I will help you to develop your talent and skills!
The classes are practical, they will allow you to achieve artistic excellence, however, they are not limited to teaching you the workshop and the craft only. First of all, you will develop your artistic sensitivity, and ideas.
The workshops are an excellent opportunity to study figurative painting technique and draftsman ship. You will study and often copy old masters in order to understand realistic painting. You will paint nude models and still life based on observation, you will exercise perspective and human anatomy based on individual parts of the body like hands, legs, arms etc. I will introduce you to the basics of drawing and painting techniques, such as: pencil, charcoal, ink, pastels, acrylic, oil, tempera and mix of that whole. 
The course curriculum, are few days variety of drawing, sculpture, stained glass, antiques conservation, ceramic, graphic and painting disciplines for children, teenagers, adults and seniors. I offer lessons in small groups and individual curriculum plan, adapted to skills, expectations and needs.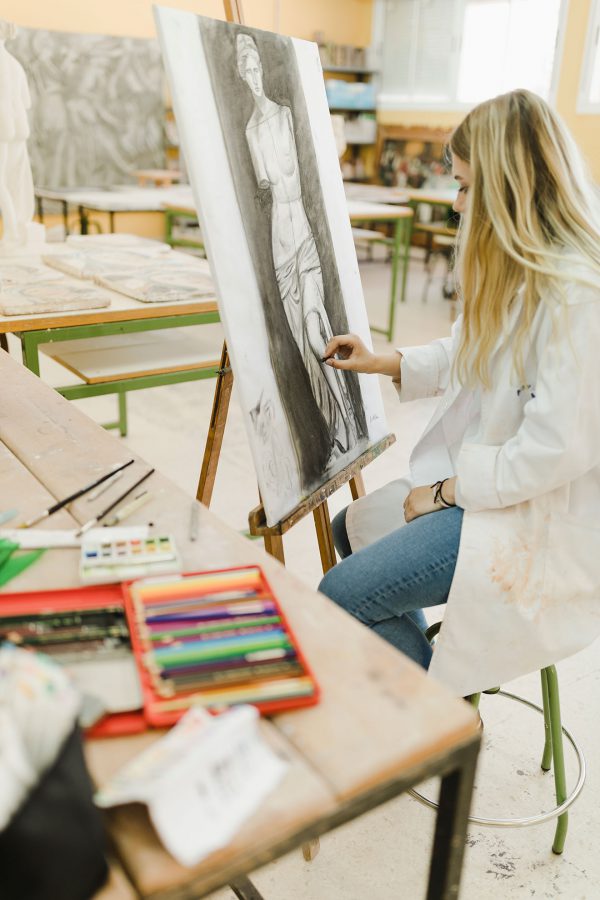 Educational projects for different age groups
Here you can find educative projects that I created with Freddy de Lange. We are working partners and good friends, we know each other from our study course for Art & Design Teachers at the Willem de Kooning Academy.
Projects:
"The story of the hotdog and the banana"

"Covid-19 Stories"
"The story of the hotdog and the banana"
"The story of the hotdog  and the banana"
Once upon a time there was a hotdog and the banana.
One day they had argued.
One said to the other: "you are not healthy"
The other said:  "you are not tasty. I have a delicious coat of mayonnaise, ketchup, sometimes a little of mustard and a juicy bun".
One said: "children want to eat me because I'm full of vitamins and minerals, that make you very big and strong."
They couldn't figure it out.  The hotdog was worried that the children didn't like hem anymore and the banana was of course very happy with that because he loves children and really wants them to be very strong and healthy.
Who is right? What is healthy now?…..
Target:
Primary school group 1, 2 and 3. Age 3 – 7 years old
Duration:
1 or 2 lessons
Other options are possible in consultation.
Costs:
250 euro 2 lessons
Learning goal:
The children will learn the distinction between healthy and unhealthy food. They will get short introduction to the history of art, where food was used as an main tool, symbol and played important role in image. They will expend their vocabulary with new terms such as: Still Life, Golden Age and create 3D and 2D foods object by using different techniques, materials, tools, colors, lines and shapes. They will develop fine motor skills requires the use of smaller muscle groups to perform smaller movements with the wrists, hands, fingers during cutting and sticking pieces of paper. And last they will learn how to reflect on your own art piece.
Program includes
* Performance in costumes of hot dog and banana
* Introduction to the lesson
* Reading a funny story about hot dog and banana
* Theory: Power Point presentation
* Action/The creative part
On the table laying different materials, paper in many colors, glue, scissors, pencils, felt-tip pens, crayons. Children are in creative process. After they are done with creations they will put the handmade healthy and not healthy products in the healthy and not healthy grocery bags and take them home.
 *Evaluation
"Covid-19 Stories"
This is an educative product by Ilona Noworacka and Freddy de Lange for Secondary Education. We have all had a difficult year with the Covid-19 virus. We are curious how you experienced a typical "Lockdown-Covid-day". Therefor we are asking you to tell a story in comic or film form. We call them the "Covid-19 Stories". What does your day look like? What are you doing? What do you struggle with or what are you happy with?
The video is an example of "Covid-19 Stories" with usage of New Media tools.
See program presentation below (13 slides)
Target:
Secondary schools. Advised age: from 10 years.
Duration:
This educative project is offer as a series of 4 lessons.
Other options are possible in consultation.
Costs:
500 euro / online version is possible.
Educational goals and lessons content
-Preparing students for active and full participation in cultural life and direct contact with contemporary art;
-Developing aesthetic sensitivity and individual artistic capabilities;
– Developing the ability to reflect and critically assess phenomena in culture and art;
– Independence in expanding knowledge of different art areas;
– Developing sense of identity with contemporary culture;
-Acquire knowledge of basic characteristics in different art domains: such as (Street art, Comics, Strip, Drawing, Tagging, Graffiti, Pop art, Collage, New Media Art). And learning how to combine those techniques. Getting acquainted with multimedia applications. Practicing usage of tools such as: phone, computer, tablet, printer for digital collage and pens, felt-tip pens, templates, newspaper, printed photo and so on for manual collage.
-Stimulating intellectual and emotional development through various forms of artistic activity and getting to know the national heritage, including the most remarkable works of art in the mentioned area. -Making statements / stories and learning through that how to use own experiences and emotions in art creation. Learning how to expresses yourself through art;-Lerning about various functions of art. Designing a tag, own brand name. -Learning how to analyze and interpreting artwork.
For questions about available work, commissions, orders, collaborations, private/ group classes, workshops at your school or any other inquiry you may have.